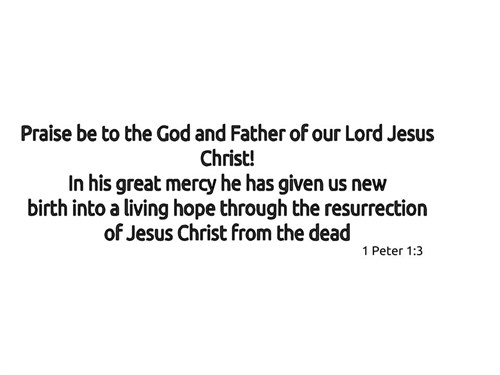 Welcome!
Compelled by God's amazing love as shown throught the gift of Jesus Christ, Neland Church is called to live faithfully by building Christ-centered relationships that disciple and encourage all his people, as we worship, serve, and grow in this place.
Sunday at Neland – November 23, 2014
10 AM – This last Sunday of the Christian Year is Christ the King Sunday. We worship the King who has redeemed all creation and set us free from sin and death. In Jesus' parable of the Last Judgment, the King judges the nations, separating the sheep from the goats.
The criterion for judgment is surprising: who has recognized the king in his distressing disguise. Rev. Len Vander Zee will be preaching.
11:15 AM – All education classes will meet.
Adult Ed: Starting today, through Christmas, Adult Education will be a musical experience! You can still join us for the Neland Advent/Christmas Choir—a time of learning new music and leading the Neland faith family in worship throughout this important and beautiful time in the church year.
5 PM – Join us for worship and prayer in the Activity Center.In spite of our inability in the face of evil, and like the disciples' inability to cast out demons, Jesus tears away the thorns and weed suffocating our faith to plant seeds of new faith that he will grow until his church flourishes in new creation.Seminarian Grant Hofman will be preaching.
Our offering will be for Safe Haven Ministries/Ramoth House.
Upcoming Services at Neland
Nov. 27, 10 AM – Thanksgiving Day Service with thanksgiving prayers
Nov. 30, 10 AM – Advent Worship and Communion; Adult Choir
Nov. 30, No PM worship at Neland. Joint Classis Service at Church of the Servant – 6 PM
Dec. 7, 10 AM – Advent Worship; Adult Choir
Dec. 7, 5 PM – Advent Prayer Service
Dec. 14, 10 AM – Children's Advent/Christmas Praise (Preschool-Grade 6); youth musicians; Adult Choir
Dec. 14, 4 PM – Carol Sing at Raybrook Manor
Dec. 21, 10 AM—Advent Worship; Neland strings ensemble
Dec. 21, 5 PM – Candlelight Service with Adult Choir and Neland musicians
Dec. 25, 10 AM – Christmas Day Service and Communion; Adult Choir, brass, dancers, "Hallelujah Chorus"
Dec 28 PM – No PM worship at Neland
Dec. 31  6:30 PM – New Year's Eve Service and Communion
Register today
Neland members who choose to become registered users of this website are granted access to the "Members" area which contains links to bulletin announcements, prayer concerns, and the Neland News. To become a registered user, click on the "register" link in the upper right corner of this page and follow the instructions.